About MyBetting
MyBetting is a website and a resource for Indian betting enthusiasts who want to learn more about online betting in India.
Our goal is to share all the best tips and tricks about online betting, the best betting sites, industry news, betting tactics, strategies, and more.
We want to help Indian players become proficient at online betting!
We give our readers the tools and the information that they need to enjoy an entertaining (and perhaps profitable) betting experience.

Meet the team
MyBetting is run by a small but dedicated group of betting experts and writers. Check us out below.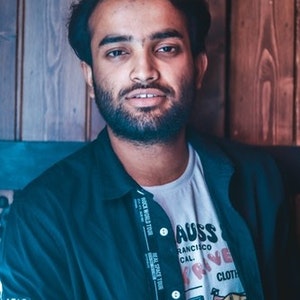 Tomesh Kulkarni
Editor-In-Chief
Tomesh Kulkarni - Editor
Tomesh grew up in Mumbai and moved to Chennai to study chemical engineering. But like the many misled engineers in India, he realized that his passion lied elsewhere.
Now back in Mumbai as a full-time Editor and Website Manager, Tomesh lives with his mother and two sisters.
Any time that he is not working or enjoying a cutting chai, he is either watching ODI's or IPL matches on TV or playing gali cricket in the packed lanes of the society he lives in. His best friend is the Royal Enfield, his bike that he cares for like his child.
Favorite Sports: Cricket, obviously! Football and Kabaddi are tied in for the second spot.
Biggest Win: In 2016 he won 16,750 rupees when India unexpectedly beat Bangladesh in cricket with a single run.
Biggest Goal: Getting an autograph from Kapil Dev himself and maybe getting the chance to ask out Deepika Padukone on a date!
Vasudha Dewan
Content Writer
Vasudha Dewan - Content Writer
Although she has lived all her life in Delhi, Vasudha is far from the usual idea of a Delhi girl. Instead, you'll find her spending most of her time stuck to her beefy gaming PC, playing either Fortnite or Minecraft.
Apart from her full-time job as a Content Writer, Vasudha enjoys watching cricket with her entire family.
Her passion for cricket is only beaten by that of her dad, who has taught her everything about the game. Oh, and she would never say no to a plate of chicken momos with a dollop of the red spicy chutney!
Favorite Sports: Does playing FIFA on Xbox count as a sport? Also, cricket!
Biggest Win: Vasudha wagered some of her savings and won big from the 2018 Test match between India and Australia, which India won by 137 runs.
Biggest Goal: Win a wager and get as much as 50k in winnings. She would also love to run into the Dream Team while playing on a Minecraft server!
Start learning about online betting
Now that we've gotten to know each other, we would love to show you the rest of our site. Please take a look at some of our most popular pages

Ready to get started? Select one of the best betting sites in India below!
Best Betting Sites in India